Serving Houston, San Antonio, Dallas, and Southeast Texas since 1998.
Let Hilco help...
We can provide you everything you need to get a quality metal roof from materials to contractor connections our goal is your complete satisfaction. Contact us below.
Hilco Roofing
If you are considering a metal roof, Hilco is the place to start. We can help you through the whole process. We will get you in contact with the best contractors, provide the exact color and type of material you want, and will make sure you are fully satisfied with your new metal roof.
Things we can help with include:
Contractor Selection
Quotes and Budgeting
Color Selection
Materials
... and much more!
Hilco is your one-stop-shop for all roofing needs. We want to make sure your transition to a metal roof is seamless and affordable.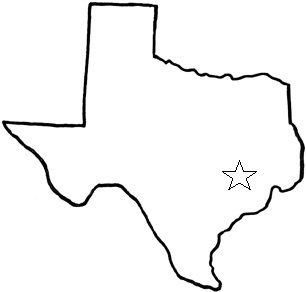 ---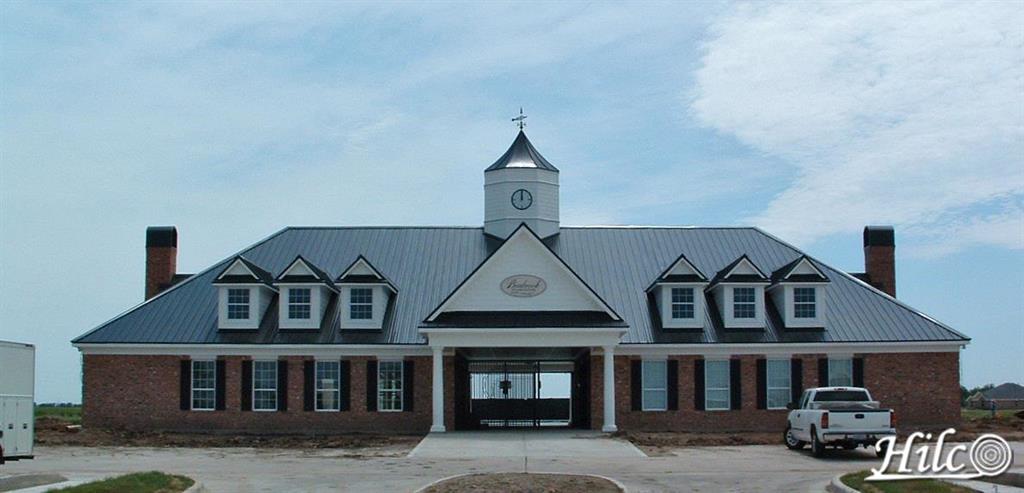 Commercial Roofing
Building a new commercial property, or renovating an existing location? The lighter materials used in metal roofing can reduce your labor costs, while the longevity may reduce insurance expenses. Our metal panels can be cut to your specification, and we offer a large selection of colors and styles. Metal roofs are also environmentally friendly! At the end of it's life as a roof, the metal is recyclable.

Request a quote!
---
Residential Metal Roofing
Replacing an aging roof, or building a new home? Consider all the advantages a metal roof has to offer:
Long Life Expectancy - With a typical lifespan of 40-70 years, a metal roofing significantly outlast the 12-20 years traditional materials offer.
Energy Efficiency - Up to 25% reduction in cooling costs during hot summers.
Metal roofs are durable - with their impact resistance, and ability to handle sustained winds, metal roofs can handle Texas-sized storms. And you don't have to worry about them catching fire, either.
These benefits could even help reduce your homeowner's insurance!
| | Metal Roofing | Traditional Shingles |
| --- | --- | --- |
| Lightweight | | |
| Longest Life | | |
| Energy Efficiency | Better | Average |
| Fire Resistance | Very Good | Average |
| Insurance | Usually Cheaper | - |
---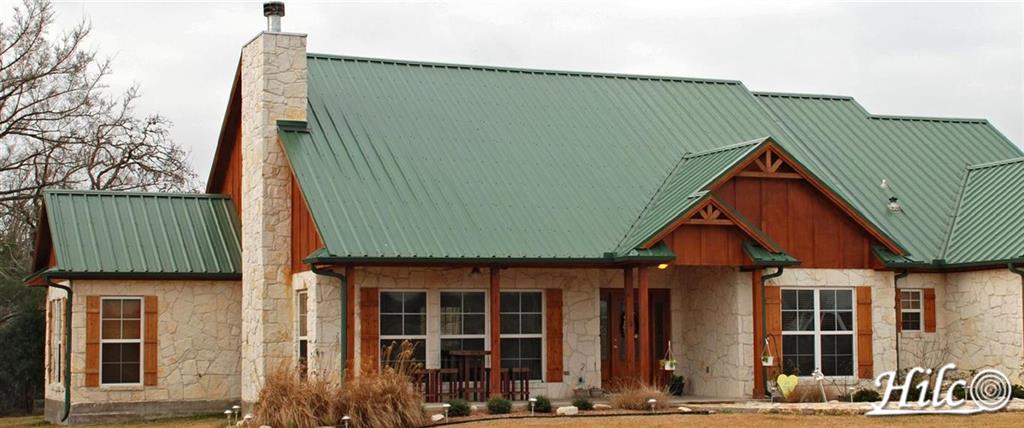 Custom Metal Roofing
Hilco offers many customization options and has a wide selection of colors and styles, as well as a full catalog of options.

Request a quote!
---
Low Maintenance Roofing
Steel roofing is known for being a durable and low-maintenance roofing option. Metal roofs are resistant to wind, moisture, fire, and pests.
---
Metal Roofing Price Quote
Interested in installing a new metal roof or replacing your wind or hail damaged roofing?
Contact us today for a Free Metal Roofing Quote or to request more information about steel roofing styles, colors, and pricing information.